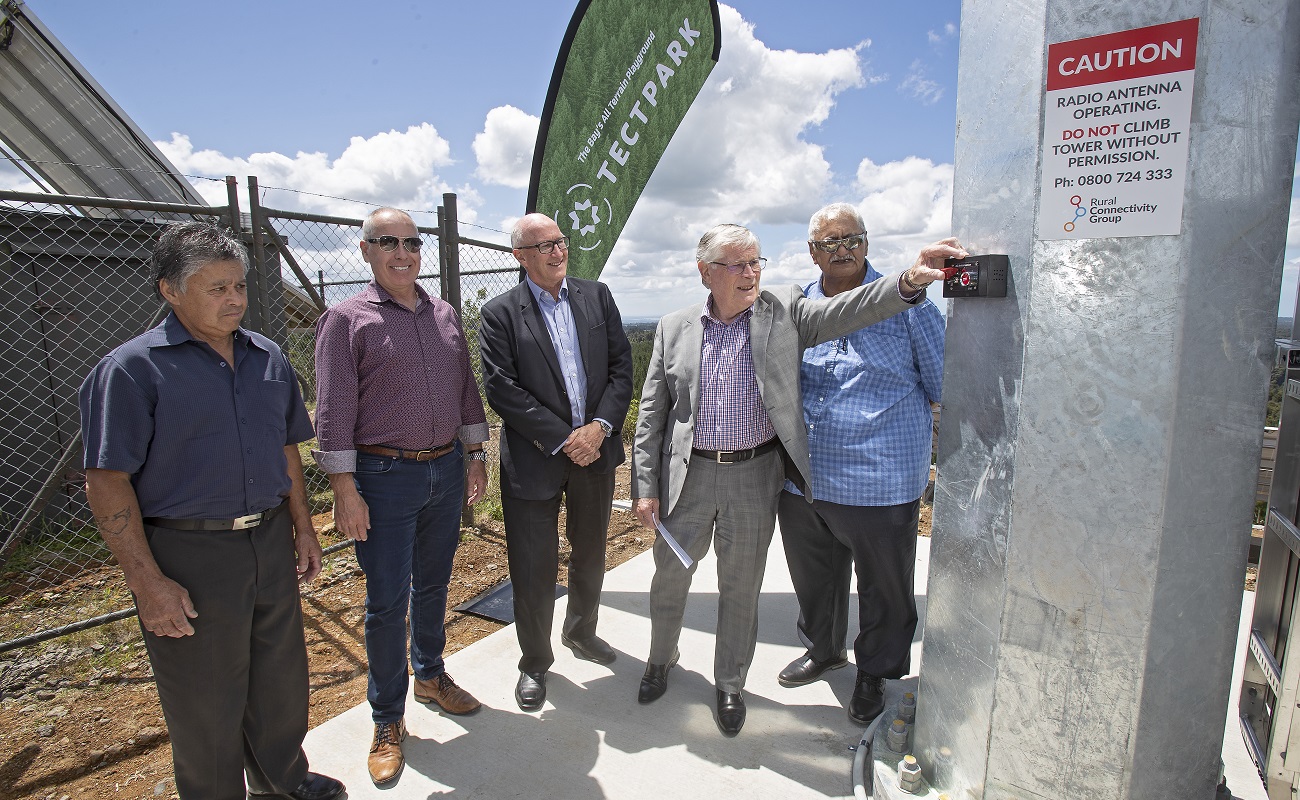 Mobile phone coverage arrives at TECT Park.
For the full story, see here.
Please note the following technical information for using 4G capability on your mobile phone
The RCG network is providing 4G services from Spark, Vodafone and 2degrees. It's important to note that this new rural mobile network is kitted out with the latest 4G services, which means that voice calling is handled a little differently.
How will local mobile users access voice calling?
Currently in New Zealand voice calls on mobile phones are largely made using the 3G network, even if you have the latest release smart phone. In many areas this will continue. Spark, Vodafone and 2degrees have confirmed that most new RBI2 cellphone towers will be used to deliver mobile voice services on their networks via 4G, rather than the current 3G network used across most of New Zealand. Because of this, many customers may need a software update to their phone or, in some cases, may need to upgrade their phone.
Mobile operators are now upgrading 4G voice functionality within their own networks and to take advantage of the new 4G only network that RCG is building. Trials of 4G voices services are now underway around the country. Voice calling will be still be available to those using an older generation mobile via internet-enabled applications such as WhatsApp, Viber, Facetime or Facebook Messenger, although these services will draw on a user's data plan with their provider instead of calling minutes. For further information: